Accueil
EURECOM is once again this year the 2nd school in France in "Telecommunications Engineering" & 1st in France thanks to the IC indicator which evaluates the level of International Collaboration (IC) between institutions.
This 2nd place among schools in "Telecommunications Engineering" in France represents a great recognition for its 30 years dedicated to research and teaching in digital sciences and its international collaborations!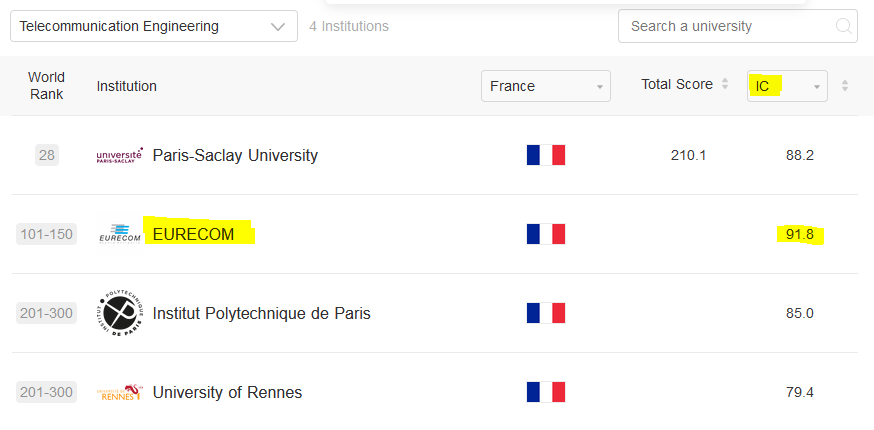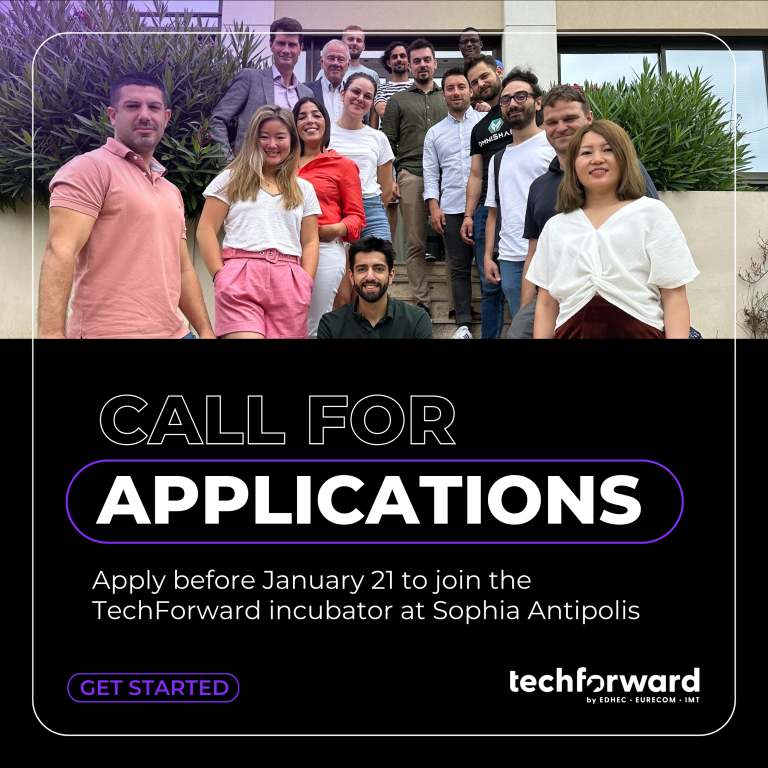 TechForward : Join committed tech entrepreneurs by applying between December 4 and January 21.
Online information session on January 10, 2024 at 1:00 p.m.
Learn more about eligibility criteria or contact the incubator.
An incubator in Sophia Antipolis born from EDHEC, EURECOM and IMT skills!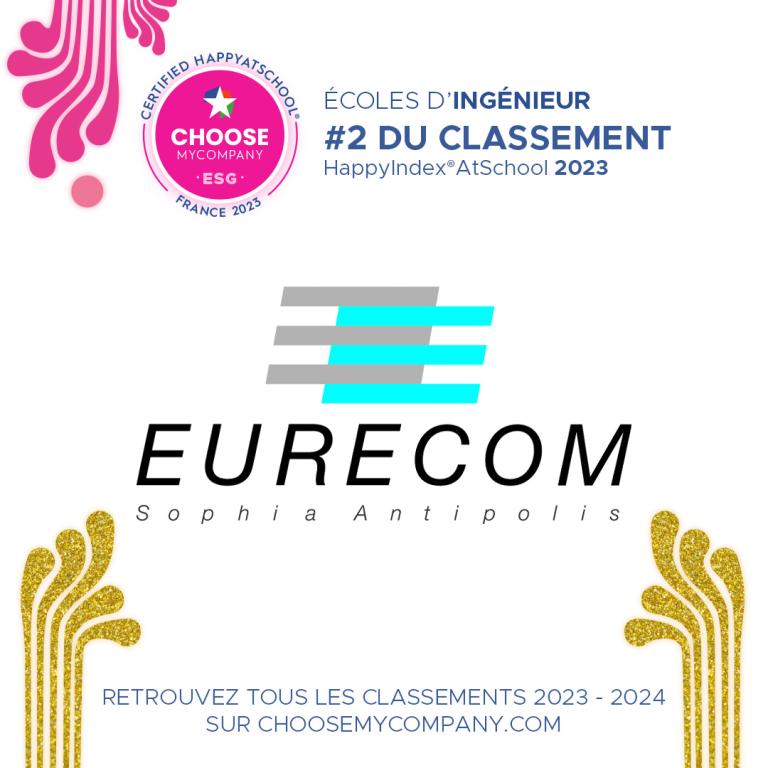 #HappyIndex®AtSchool France 2023  has once again awarded EURECOM a place of choice this year!
2nd in the ranking in 2023, EURECOM confirms its position of excellence among engineering schools in France offering the best student experience. A school where it is good to live and work, in the heart of the Sophia Antipolis technology park. Discover more
EURECOM is pleased to welcome its new Class of EURECOM engineers and its international Masters students! Respectively sponsored by the prestigious companies Qualcomm and ST Microelectronics, all students benefit from tailor-made support. We wish you a successful academic year!