EURECOM does not have on-campus residences but our admission office helps its future students find accommodation by providing them access to database of offers. Students are responsible for their final choice of accomodation and should be aware of all the conditions before signing a housing contract.
The average monthly cost of accomodation depends on the type and size of flat. Prices start at 362€ for a fully furnished flat in a Student Public Residence (run by CROUS) to 650€ in the private sector. Flat-sharing options prove more affordable. Students should make sure whether charges (heating, water, electricity) are included or not in the rent. Prices paid for non included charges usually amount to 60-70€ / month.
Students are strongly advised to refer to us for any doubt or questions before signing a housing contract to be sure it complies with the law. Please find an example of housing contract.
EURECOM HOUSING PLATFORM
Looking for a place to live? Use our online housing platform.
In partnership with Studapart, access hundreds of exclusive offers for periods of 1 to 24 months near your campus but also throughout France during your search for internship: studios, flatshares, rooms in private homes ... and benefit from a personalized support throughout your rental!
Since 2017, more than 2000 students from EURECOM have used the Studapart service!
Book your accommodation with Studapart ! 🚀
To get started, click on the tenant space and create an account on our platform!
⚡ Exclusive offers to students of EURECOM
💸 Verified ads and secure payment
🤝 Simplified rental file & 100% online procedures
From the rental file to the reservation of the accommodation, all the steps are done online. The rental file is simplified and in 100% digital format. You can also benefit from services after your reservation, such as home insurance.
Locations
EURECOM is located in the commune of BIOT at the heart of Sophia Antipolis, EUROPE's largest technology park, northwest of ANTIBES (8km) and CANNES (15km) and southwest of NICE (22km). Sophia Antipolis falls within the communes of Valbonne, Mougins, Biot, Vallauris and Antibes. Other towns such as Vallauris, Grasse or Mougins are only accessible with a car.
ANTIBES (35-50 min by bus from EURECOM)
The majority of EURECOM' students live in ANTIBES/JUAN LES PINS, pleasant city by the seashore and major touristic spot of the French Rivieria, well distributed with public buses. http://www.antibesjuanlespins.com/en
BIOT / VALBONNE (15-30 min bus)
The second biggest group of students lives in BIOT and VALBONNE. The communes are located in the hills and close to EURECOM. They provide less social activities than Antibes but enjoy a very calm and safe environment for studies.
- Biot: http://www.visit-biot.com/
- Valbonne: http://www.tourisme-valbonne.com/
Nice is the biggest city of the French Riviera and provides many cultural activities and hosts France' second international airport. There are frequent buses from Nice to EURECOM but traffic jams can be heavy.
- Nice: http://www.nicetourisme.com/
OTHER USEFUL LINKS
Things to know
Guarantor
Some student residences and private owners may require a guarantor living in France or in nearby EU countries. A guarantor is a person or organization who may guarantee the payment of the rent and any bills in case of default on the tenant. Their financial resources must correspond to three times the amount of the rent.
In case the student does not have a guarantor, a bank guarantee can be accepted. Bank guarantees are provided by French banks and usually worth 3 times the amount of the rent.
Housing allowance
International students can be eligible for a housing allowance, provided by the French public institutions CAF (Caisse d'Allocations Familiales) if they stay more than 8 months in France. They need to apply online and send documents to the CAF office in Nice after arrival in France. The allowance can only be paid on a French account. Be aware that this allowance is not guaranteed and students need to comply with the CAF's requirements.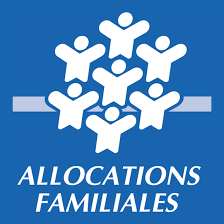 Housing insurance
You will have to subscrire to a housing insurance covering your flat during your stay in France. It costs around 60€/year and can be provided by French banks when you open a bank account. You will need to have it changed when you move out to another place because it is linked to a particular address.