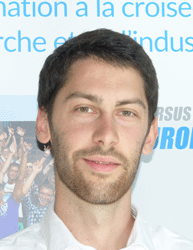 OLIVIER Paul

EURECOM - Digital Security

doctoral student

Paul.Olivier@eurecom.fr

04 93 00 81 98

372
education
Paul OLIVIER is a PhD student in the Software and System Security Group at the Digital Security Department under the supervision of Professor Aurélien Francillon.

He received in 2019 an engineering degree in telecommunications and networking from ENSEEIHT, Toulouse, as well as a post-master's degree in Security from EURECOM.
Paul has worked 6 months in TNO, the netherlands organisation for applied scientific research, where he had the opportunity to work on automatic vulnerability detection techniques.
The subject of his PhD thesis is about improving testing for Linux-Based embedded devices.