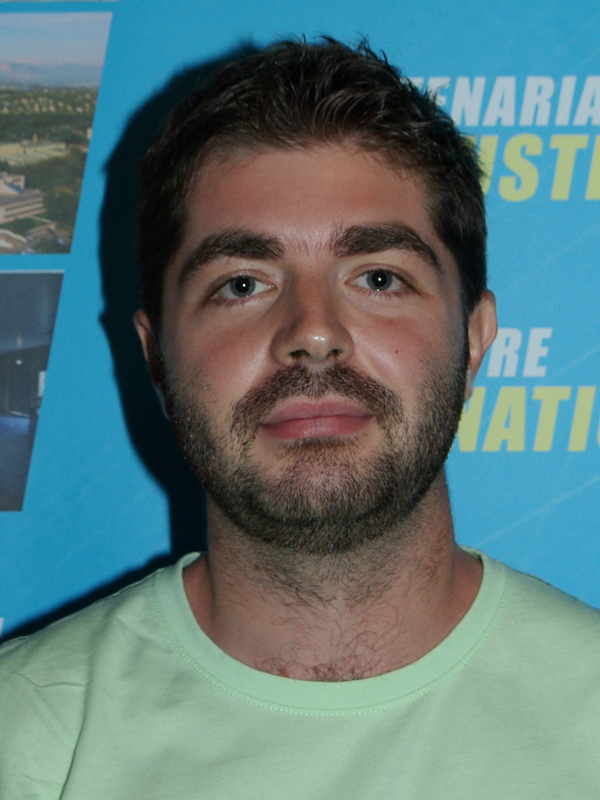 MATZAKOS Panagiotis

EURECOM - Communication systems

Post doctoral student

Panagiotis.Matzakos@eurecom.fr

04 93 00 82 32

305
education
Panagiotis Matzakos was born in Athens, Greece in 1986.
He received his Diploma in Electronic  and Computer Engineering, with a specialization in Telecommunications, from the Technical University of Crete in 2010. His Diploma thesis entitled: "Implementation and Performance Evaluation of the 802.11 CSMA/CA Protocol in Software Defined Radio" was supervised by  Prof. Athanasios P. Liavas.
He obtained his Master of Science degree from EURECOM in Mobile Communications in January 2013. His Master thesis entitled: "Implementation and Testing of Heterogeneous Cooperative Communication for Intelligent Transportation Systems under iTETRIS Platform " was performed in the context of a research contract between EURECOM and Orange Labs and was supervised by Assistant Prof. Jérôme Haerri.
In March 2013 he joined the Department of Mobile Communications, EURECOM, as a PhD student under the supervision of Professor Christian Bonnet.
His current research interests include Transport and Network Layer issues for challenging Mobile Network environments as well as Vehicular Communications under Heterogeneous Networks.