The new ERASMUS + program provides the same mobility opportunities to staff and students from countries beyond Europe to participating HEI from the European Union.
The project is called: International Credit Mobility, an activity under Key Action 1 Mobility. 
EURECOM completed in May 2017 a 2-year ERASMUS+ International Credit Mobility project in partnership with the Higher School of Economics in Moscow. EURECOM and HSE signed a MOU and a Student Exchange Agreement in 2014.
The ERASMUS + International Credit Mobility program has been instrumental in ensuring a successfull implementation of the agreement between HSE and EURECOM.
The program indeed played a decisive role by providing a common framework for credit recognition and financial support for three Master's students from the Higher School of Economics who studied at EURECOM for a semester in Spring 2016. The experience proved successful for the three students and encouraged one of them to further apply to a ERASMUS + PhD program.
The program also helped intensify institutional relations between the two institutions at the administration and research levels by supporting a Staff Training week for two Staff members from the HSE who visited EURECOM in October 2016 (Mikhail KOMAROV, Deputy Head for International Relations of the School of Business Informatics) and April 2017 (Mrs Svetlana MALTSEVA, Dean of the School of Business and Informatics) and for one Staff Member from EURECOM to HSE in April 2017 (Caroline HANRAS, International Relations Manager).
The high satisfaction rate illustrated in the mobility reports of all the participants prove that the program was successfull implemented and bodes well for future cooperation initiatives between the two institutions.
The next step is a Double - Master's Degree agreement to ensure a long standing meaningful partnership.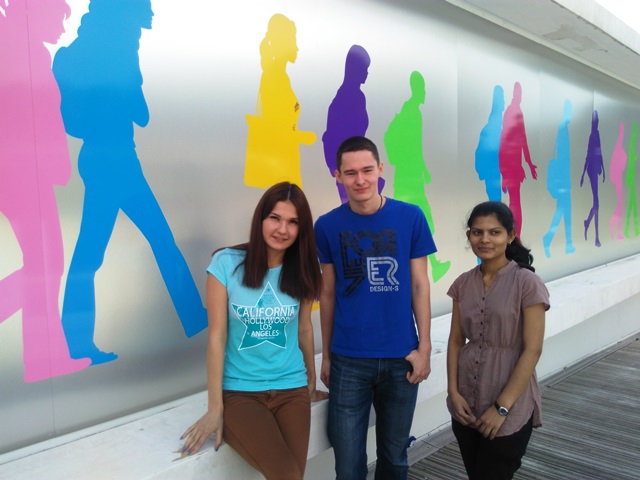 3 Master's Students from HSE - Kamila, Artem and Chandadevi, Spring 2016. EURECOM Campus
Mrs MALTSEVA (Dean of the School of Business Informatics) and Mr. KOMAROV (Vice Dean for International Relations of the School of Business Informatics), at EURECOM, March 2017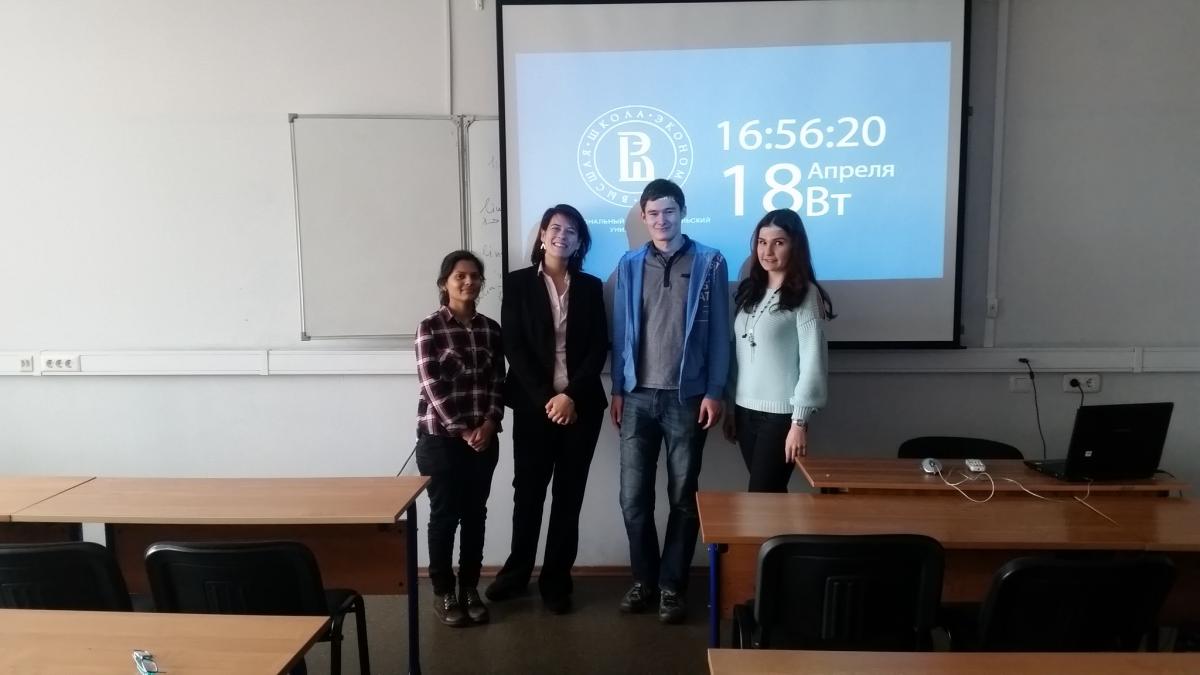 Mrs HANRAS (International Relations at EURECOM) at HSE with the 3 ERASMUS + Students - April 2017