To strengthen its approach, Tech Forward is created in early 2023, in a joint effort to bring together the expertise of three major schools: EDHEC Business School, EURECOM and IMT.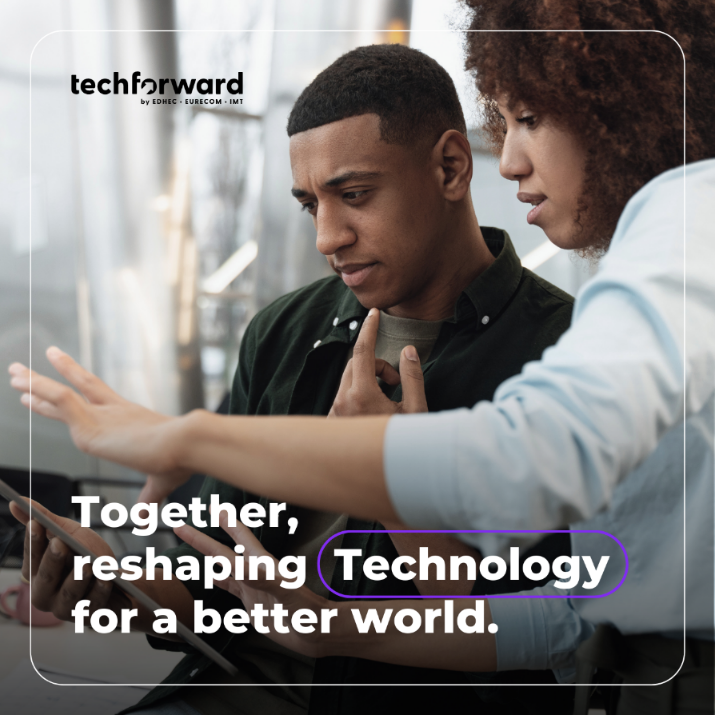 The entrepreneurs supported, benefit from the in-depth expertise of mentors from these three major schools, an ideal working environment and business support until the launch of their start-up.
Tech Forward has already integrated a dozen stat-ups since January 2023 and offers waves of applications every 6 months.
Learn more about the incubator
Discover the start-ups integrated
Call for applications
Here are the key dates for the next wave of TechForward applications:
    Monday December 4: Call for applications opens
    Wednesday January 10 at 1 p.m.: Info Session
    Sunday January 21 11:59 p.m.: Call for applications closes
    Wednesday February 7: Pitch in person
    Friday February 9: Results of the call for applications
    Monday February 19: Onboarding day at Sophia Antipolis Business Pôle
Would you like to keep informed of the different stages and be contacted? Complete this pre-registration form: Access the form
The TechForfard model