| | |
| --- | --- |
| LIVE FROM EURECOM - MARCH 2012 | 08-03-2012 |
2012: 20 years and many more to come!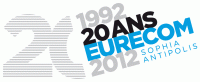 2012 is not an ordinary year for EURECOM as the school is celebrating 20 years of teaching and research in the national and international arena. It is also a milestone in its expansion and the starting point for new challenges.
Some key dates to mark in the 2012 calendar:
The move into the TIC Campus is scheduled for this summer.
The celebration of the 20th graduation ceremony, sponsored by Monaco Telecom will take place on September 14. An event not to be missed ! (save the date)
Accreditation for a specialty diploma in Communications for Intelligent Transport Systems
and Security for Information Systems and Communications. (May, 2012)
We will communicate with you throughout the year to share our current events.
Institut Telecom's Board of Directors visits the TIC Campus site in Sophia Antipolis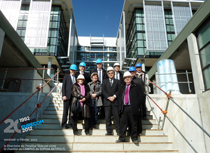 Institut Télécom's Board of Directors met on February 17 at EURECOM for a full working session including a visit to the construction site of the future EURECOM campus. With 7000m2 of offices within the 20,000m2 wide TIC Campus, the facilities anchor the international branch of Institut Télécom in our region and reaffirm its position as a major player in Sophia Antipolis.
The Board noted the progress of the construction. The General Council of the Alpes-Martimes has announced the delivery of the Campus for the summer. This means EURECOM can prepare its move and use the last months before delivery to organize the next academic year on its new site.
Review of 2011 Research
EURECOM's scientific committee met on February 13 for a session on research where Ulrich Finger presented our school's results. 2011 was marked by 31 new European projects and by a consistent increase in the quality and number of scientific publications (242 publications, including 12 theses and an H-number average of 16). EURECOM's project-based research currently includes 112 ongoing projects, 40 industrial contracts, 42 national contracts and 30 European contracts. The committee also attended a comprehensive presentation of the Network and Security Department activities and visited of the lab.
Intelligent Transport Systems and Cloud Computing will be two research areas which will receive particular emphasis in 2012.
EURECOM extends its network of academic partners
One of the two major universities in Vietnam, the Vietnam National University at Ho Chi Minh City, is now part of EURECOM's group of academic partners as of January 1st, 2012. With over 35,000 students in several faculties and research institutes, the University is a front-line player in higher education in Asia.
Invited by Dr. Vu Duong Nguyen, Director of the John Von Neumann Institute of the university, Ulrich Finger went to Ho Chi Minh City to meet with the University Chairman, Dr. Phan Thanh Binh and the head of the technology faculty. He also met with teams specialized in artificial intelligence, machine-learning, multimedia databases and the semantic web. This new cooperation, which reinforces results from the development strategy led in Asia for several years, confirms EURECOM's international scope.
From an educational standpoint, VNU's official admission as academic member in EURECOM's Consortium means that EURECOM will integrate students from the Vietnam National University. The first ten students have already started their curriculum at EURECOM in October 2011.
EURECOM's ambition is to continue its expansion with other universities in Europe and the other continents to become the number 1 school to train high-level international engineers.
UCN@SOPHIA is awarded the LABEX label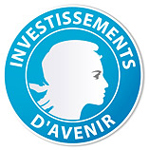 The Government has presented the list of the 71 laboratories which were selected to receive the "Laboratories of excellence" (or LABEX) label in this second round of call for proposals. Among them is the UCN@sophia project in which EURECOM is a partner with INRIA, the CNRS, the University of Nice-Sophia Antipolis and Institut Télécom. The project focuses on what the Internet of tomorrow will be able to offer to users. Its aim is to develop research possibilities of intelligent content on a network, to improve its efficiency and security, and to design new high performance wire-based or wireless infrastructures with low energy costs.
EURECOM is pleased with this success which highlights the quality of its research and its international visibility, but also underlines the work with the local scientific community. These partnerships will surely increase in depth and scope with the new Sophia Antipolis campus.
ACROPOLIS, a winter school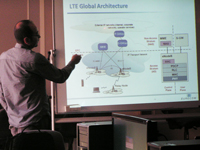 As part of the FP7 Acropolis project, EURECOM staged a winter school on experimental methods in wireless communication on February 20-22 (http://www.ict-acropolis.eu/). Over 50 young researchers attended presentations and participated in debates with specialists in modern experimental methods applied to wireless communication systems, including hardware and software architectures and network simulation tools.
The school offered students the opportunity to experiment with these methods and to use the Rice University Warp Platform and EURECOM's OpenAirInterface platform.
EURECOM stages a workshop on experimental platforms for 4th generation and beyond wireless systems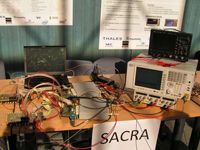 In collaboration with Thales, the workshop aimed to give an overview of the most advanced hardware and software platforms in the area of wireless systems. Held on February 23 at EURECOM, it was conducted as part of the FP7 SACRA project (http://www.ict-sacra.eu/). With these platforms, a variety of topics can be processed such as cognitive radio, "green radio", software radio, or new network topologies.
During this day-long workshop, developers and users of the platforms were able to exchange on their respective research. The experimentation on the platforms and real-time communication demonstrations took place during the demonstration session.
The European commission returned a positive assessment of the SACRA project following the workshop.
EURECOM at the 4L Trophy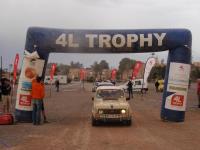 They came back their arms aching from the last kilometers non-stop from the South of Spain, but their eyes filled with the splendid colors of the Moroccan desert. Thibault and Thomas were happy to have lived this unique experience which mixed sports, sightseeing and charity work, sometimes pushing themselves beyond their limits. With their 4L bearing EURECOM and Symantec's colors, they finished 66th at the overall ranking among the 1,300 teams who participated in this Raid Aventure reserved to students. More than 80 tons of school supplies were delivered by the teams. Thibault and Thomas brought computers to Moroccan students.
Discover EURECOM's new Web site!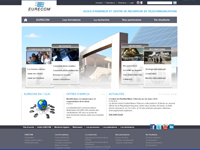 Starting February 7th, Internet users can discover the latest version of our site with its new graphic design. Its content and presentation have also been updated, and new features have been added.
The site is organized around five key topics–EURECOM, Teaching, Research, Partners, and Student Life–and is both in French and in English.
Shortcuts presented on cards enable you to quickly access the various topics, including the research department pages.
Another navigation menu on top and at the bottom of each page leads you to tools and practical information on how to contact us or come to our campus.
As for researchers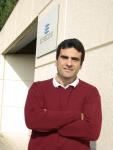 Congratulations to Petros Elia, assistant professor in the Mobile Communications Dept at EURECOM ! He has successfully defended his HDR thesis (Habilitation to supervise research) from the University of Nice Sophia Antipolis, on January 24 on the theme: "Bits and Flops in Non-Ergodic Wireless Communications".
His latest research focuses on a fundamental aspect of mobile communications including the long-standing open problem of providing meaningful fundamental performance-complexity limits in general MIMO (multiple-input multiple-output) communications, in cooperative and multi-user outage-limited communications, and furthermore for finding practical ways to achieve these limits.
Work for which he obtained in 2011, the "Distinguished Achievement Award" network of excellence (NoE) Newcom + +.
New PhD graduates
They all defended brillantly their thesis :
High level Visiting scientists
The Networking and Security Dept. welcomes
Johann SCHLAMP from TUM (Technische Universität München in Germany, invited by Ernst BIERSACk until 10/02/2012 on the topic «Development of a detection system for BGP prefix hijacking»
Oana GOGA from the Technical University Cluj-Napoca in Roumania, invited by Refik MOLVA until 29/09/2012 on the topic «Correlation of user identities online».
The Mobile Communication Department welcomes
Kun YANG from NTNU (Norwegian University of Science and Technology), invited by David GESBERT until 16/04/2012 on the topic «Characterization of the propagation channel in the marine environment»
Boris KOUASSI from the UNSA (Université de Nice Sophia Antipolis) invited by Florian KALTENBERGER until 29/06/2012 on the topic «Cognitive Radio on Open Air Interface».
The Multimedia Communication Department welcomes
Juergen GEIGER from TUM (Technische Universität München) in Germany, invited by Nick EVANS until 18/05/2012 on the topic «Multimedia data indexing».