Ranking
RATINGS BASED on TEACHING
EURECOM was evaluated by Quacquarelli Symonds (QS) against the key pillars of what makes a world class university.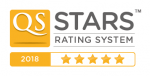 EURECOM was awarded a five star overall excellence rating (out of five stars) in the QS Stars University ratings 2018.
As a study destination, EURECOM is globally recognised for its strong connections with industry, high-impact research and the Excellency of its teaching.
EURECOM obtained five QS Stars in Teaching, Employability and Facilities.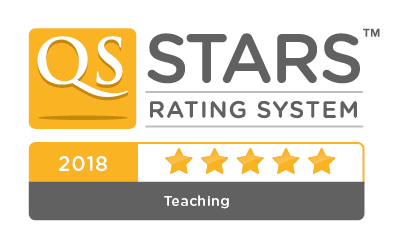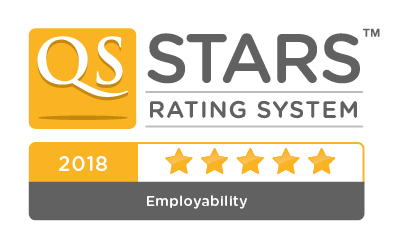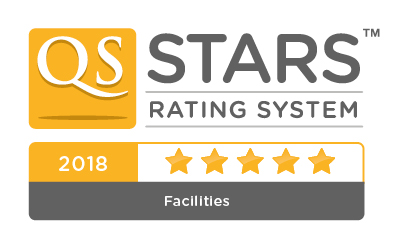 RANKINGS BASED ON RESEARCH
EURECOM excels in World rankings for research which look for quality of publications and citations.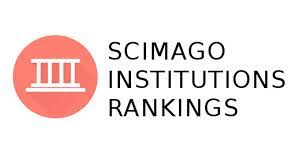 2018 SCIMAGO INSTITUTIONS RANKINGS
Based on research, impact and innovation :
#11 Higher Education institution in France (see ranking)
#1 Private Higher Education institution in France
(#76 in Western Europe out of 646 and #343 in the world out of 3234 up with institutions 50 times its size)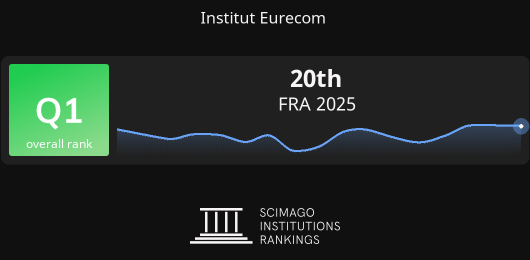 Exclusively based on specialized fields in computer science. EURECOM shows a great evolution in its 3 fields of expertise (Data Science, Digital Security and Communications) being:
#14 for the period 2007/2018
#11 for the period 2013/2018
For the period 2016/2018, EURECOM integrated the top 10 in Europe:
#1 in France
RECOGNITIONS
EURECOM is the 1st non US institution to receive the "IEEE Major Educational Innovation Award" that recognizes IEEE members who have distinguished themselves for outstanding educational innovation