Post Master's degree in Security in Computer Systems and Communications
The goal of the Post Master's degree is to provide advanced skills and a cutting-edge experience in a wide range of Digital Security applications. The strenght of the program relies on a multi-faceted approach dealing with key fields of security applications: Security of Software, Embedded Systems, Cloud computing, Data, IoT, Networks and Communications.
CONTEXT
With the fast development of computer and communication systems in our private and professional life, today have come fraud and malevolence in various forms. Attacks are routinely ranging from simple computer nuisances to cybercrime and threats to critical infrastructure. In the past decades technical means to counter these attacks have experienced a tremendous growth and the birth of entirely new fields :
The large scale use of cryptography by the general public,
Software, operating system and network security,
Secure Internet transactions,
Security of mobile and wireless communications,
Rights management and protection of multimedia content.
OBJECTIVES
The Post Master's degree offers the necessary technical knowledge for engineers responsible for designing secure systems and system administrators responsible for ensuring computer and network security within a company or a public authority.
The following security topics will be covered:
cryptography and its applications
malware detection and analysis
specific mechanisms for the protection of communications, networks and distributed computer applications
image protection and biometric techniques
ADMISSION REQUIREMENTS
To be eligible, Candidates need a Master's degree (minimim 5 years of higher education), a degree of engineer delivered by the CTI, or equivalent and a certified B2 level in English. A Master's degree in a relevant field is expected (Computer Science, Applied Mathematics, Electrical Engineering...) with a good foundation in Maths.
COURSE CONTENT
The curriculum is very flexible as it offers many elective courses allowing students to design their own program according to their expectations and projects.
The approach to learning is very hands-on (practical exercices, projects, internships) to facilitate entry in the job market. Please find examples of recent STUDENT PROJECTS.
FALL SEMESTER (October-January)
Technical courses

T

BigSec
3.00
Security and privacy for Big Data and Cloud

The goal of this course is to equip students with security and privacy technologies for the Big Data and the cloud computing paradigm. Students will discover the latest advances in privacy and security technologies and will understand their limitations as well.

Teaching and Learning Methods : To be determined

Course Policies : To be determined

T

Clouds
5.00
Distributed Systems and Cloud Computing

The goal of this course is to provide a comprehensive view on recent topics and trends in distributed systems and cloud computing. We will discuss the software techniques employed to construct and program reliable, highly-scalable systems. We will also cover architecture design of modern datacenters and virtualization techniques that constitute a central topic of the cloud computing paradigm. The course is complemented by a number of lab sessions to get hands-on experience with Hadoop and the design of scalable algorithms with MapReduce.

Teaching and Learning Methods: Lectures and Lab sessions (group of 2 students)

Course Policies: Attendance to Lab session is mandatory.

T

ImCod
3.00
Image & Video Compression

Because multimedia data (in particular image and video) require efficient compression techniques in order to be stored and delivered, image and video compression is a crucial element of an effective communication system.

This course covers the most popular lossless and lossy formats, introduces the key techniques used in source coding, as well as appropriate objective/subjective metrics for visual quality evaluation.

Teaching and Learning Methods: Each class includes a problem session for students to practice the material learned. This course includes a limited number of lab session hours.

Course Policies: It is mandatory to attend lab. sessions.

T

ImProc
3.00
Digital Image Processing

The course aims at providing students with a basic knowledge and practice about the use of computer algorithms to perform image processing on digital images. The two main objectives attached to Digital Image Processing (DIP) are to improve the visual quality of images and to automatically extract semantic information from visual data (e.g. object recognition).

Teaching and Learning Methods: Each session is split into two parts: 1.5-hour lecture and 1.5-hour lab.

Course Policies: It is mandatory to attend lab. sessions.

T

MobiSec
5.00
Mobile Systems and Smartphone Security

This course will discuss all relevant aspects related to mobile systems security. Mobile devices have been revolutionized users' lives, and more than two billions mobile devices have been sold to date. Unfortunately, these devices, their operating systems, and the applications running on them are affected by security and privacy concerns. This course will be hands-on and will cover topics such as the mobile ecosystem, the design and architecture of mobile operating systems, rooting and jailbreaking, application analysis, malware reverse engineering, malware detection, vulnerability assessment, automatic static and dynamic analysis, and exploitation and mitigation techniques. While this course will mostly focus on Google's Android OS (its open nature makes it possible to have more interesting exercises and projects), it will also cover technical details about Apple's iOS as well.

Teaching and Learning Methods : Lectures , labs, and homework assignments.

Course Policies : Class and lab attendance is not checked but generally required to succeed.

T

MobSys
5.00
Mobile communication systems

This course presents a series of mobile systems in their entirety to synthetize the knowledge gained in more fundamental courses. It explores current and emerging standards and follows the evolution of various mobile services.

Teaching and Learning Methods : Lectures and Lab sessions (group of 2 students)

Course Policies : Attendance to Lab session is mandatory.

T

Netw_I
5.00
Hands on approach to computer networking

This course provides a broad overview of computer networking, covering the application layer, transport layer, network layer, and link layers.
It covers basic concepts in computer networking as well as the prominent Internet protocols.
It is intended for students who have had no previous course in computer networking.

Teaching and Learning Methods : Lectures and Lab sessions (group of 2-3 students)

Course Policies : Attendance to Lab session is mandatory.

T

SecCom
5.00
Secure communications

This course provides a broad introduction to cryptography and communication security mechanisms based on cryptography. The course covers fundamental aspects such as security evaluation criteria and the mathematical constructs underlying cryptographic primitives as well as applied aspects like the design of major encryption and hashing algorithms, details of security mechanisms relying on cryptography such as data encryption, integrity, digital signature, authentication, key management, and public-key infrastructures.

Teaching and Learning Methods : Lectures and Lab sessions

Course Policies : Attendance to Lab sessions is mandatory.

T

SysSec
5.00
System and Network Security

This course provides an introduction to practical security concepts. The goal is to understand common attacks and countermeasures in a range of topics. The course is practice oriented, it describes real attacks and countermeasures. Students will practice attacks on a dedicated server (similar to a Capture the Flag competition).

Teaching and Learning Methods :Weekly class. Some guest lectures. Homework are online challenges, on a number of topics related to the class. A first lab is organized during lecture time to bootstrap challenges.

Course Policies :Class attendance is not checked but generally required to succeed.

T

WiSec
3.00
Wireless Security

Wireless communications are pervasive and have been used for a century. They are used in a very large set of security applications (communications by security forces, car key remote, alarm system, access control, drone command and control, surveillance devices) . However, day to day applications also require to be protected for privacy and personal security, such as WiFi or mobile communications (2G/3G/4G). At the same a number of challenges are present in wireless communications security, for example, messages are broadcasted, making it possible to intercept them without being noticed. Wireless signals are subject to jamming, making them unavailable.

This course will give a large perspective of the fundamental challenges in securing wireless communications, from the physical layer, modulations to the application protocols. A special focus will be put on practice with hands on exercises (using software defined radios and WiFi dongles).

Teaching and Learning Methods : Course is composed of lectures, Labs and small projects with final presentation.

Course Policies : Class attendance, labs and projects mandatory.
General courses

G

ManagIntro
5.00
Introduction to management

This course is like a mini-MBA (Masters' in Business Administration) and covers much of the same ground as a business school classical post-experience MBA (though not in the same depth). This is one of a triad of related courses all of which are of special interest to those intending to become managers (practically everyone!), or, eventually, owners of their own companies.

Teaching and Learning Methods: Lectures, team exercises, and presentations

Course Policies: On-time class attendance is mandatory; three unapproved absences mean exclusion.

G

Property
3.00
Intellectual property law

This course provides a solid introduction to intellectual property law from a managerial and strategic perspective taking an international and comparative approach.

The course is the study of how companies protect innovations in order to create value for the company

Teaching and Learning Methods : Lectures and cases sessions (group of 4 students)

Course Policies : Attendance to Lab session is mandatory.

G

TeamLead
5.00
Personal Development and Team Leadership

This course consists of three essential elements:

(1) 'Know yourself' - understanding the drivers of your own behavior. This is the basis of any personal development and is critical for developing effective interaction with others whether as a team member, or as a team leader.

(2) 'Working with others' - building on the self-knowledge mentioned above, this core element allows you to explore, understand, and practice ways of working with others that are both more enjoyable and more effective. This is critical given that almost everyone works as part of a team.

(3) 'What's next?' - building on both the above sections, this element helps you take the next steps in your career: setting objectives, selecting target organizations, applying for jobs, and effective interviewing.

Teaching and Learning Methods: Lectures, team exercises, and presentations

Course Policies: On-time class attendance is mandatory; three unapproved absences mean exclusion.
General courses

G

B_INNOV
5.00
How to adopt the right posture and move from idea to market!

Thanks to this class, you will understand why an innovative project cannot be considered as a regular project.You will learn how to take the market into account at a very early stage in project management, how to link technology and needs and how to lead in a time of uncertainty and complexity. You will be trained to build a solid and convincing launching strategy as a team on specific cases that you choose. Whatever the nature or maturity of a project, you will learn to identify its potential and market, to choose the most relevant positioning and to build a viable business model.

You have an innovative idea that you would like to expand in the market. You want to know if you are made for entrepreneurship. You plan to work in a R&D company or in an innovation department. Or you are simply curious to know how to innovate better. This course is for you!

Teaching and learning methods:

The pedagogy of this course is deliberately interactive through the application of new concepts studied on concrete cases. We will use the pedagogical tools developed by Vianeo (card game, paper canvas, digital platform) and the participants' cases throughout the course in teams of 5 or 6.

Course Policies: Mandatory attendance. Between 2 courses, work on collecting information, further analysis, updating or preparation.

G

RDI
3.00
Responsible Digital Innovation: Risks, Ethics and Technology

This course is an introduction to responsible innovation (RI), notably in the digital domain. It provides conceptual and empirical bases for students to approach technology and innovation by focusing on the issues they raise in terms of ethics and risks for human health and the environment. These issues will be addressed from a sociological perspective based on a multilevel analysis of stakeholders' action. Students will learn the key concepts of the RI field (eg sustainability, acceptability, anticipation, participation) as well as some technology assessment methods, that will be useful to better understand the contemporary challenges and controversies of the digital era. The seven sessions of the course will be structured around a permanent dialogue between researchers and practitioners of innovation. They will will cover a range of case studies including human exposure to EMF, smart meters for energy transition, e-waste and digital identity.

Teaching and Learning Methods: The course is organized as a workshop where the sessions will be held by social scientists and innovation practitioners from outside the academic field (industry, consulting). It is based on a participative pedagogy, requiring the active involvement of students, both in class (discussions, presentations, tutorials, MCQ) and at home (readings, web research, writing). A collective research work of knowledge formalization will be required throughout the course and presented at the end of the course.

Course Policies: On-time class attendance is mandatory and will be recorded at each session. Each not excused absence will reduce the final grade by three points. If you are more than 15 minutes late, you will be counted absent. After three absences, even if excused, you will have to pass a final exam.
| Language | 1 |
| --- | --- |
| 1 ECTS in English language is required. Students can study up to 2 foreign languages. | |
| Semester Project | 6 |
| --- | --- |
| Supervised Semester Projects are based on real-case studies of industrial relevance. They combine a blend of theoretical and practical work (developing new prototypes and tools, testing new technologies, assessing current systems and solutions…). Students can work individually or in group of 2/3. The expected workload is 100 hours of individual work per semester. A defense is organized at the end of each semester. Projects provide students with hands-on skills by allowing them to put concepts into practice. | |
SPRING SEMESTER (February-June)
| Language | |
| --- | --- |
| Students can study up to 2 foreign languages. | |
| Semester Project | 6 |
| --- | --- |
| See the description of the project above. | |
Internship (July-DECEMBER)
PAID INDUSTRIAL INTERNSHIP / THESIS
The last semester is made of a 6-month internship which provides students with a cutting-edge professional experience and a competitive edge.
The internship is to be carried out in a company in France or abroad. Students work on a development project under the supervision of a professor and an industrial mentor.
Students are integrated as part of the staff and receive a monthly allowance, the amount of the allowance depends on the company and position. EURECOM provides students with an updated database of paid internship opportunities offered by its parner companies. Students can use EURECOM's platform to directly send their application to companies.
Example of companies where students did their internship: ORANGE / SAP / AMADEUS / IWE...
​
​TUITION FEES
6 000€ (E.U. Candidates)
12 000€
CONTACTS
admission [at] eurecom [dot] fr (subject: Post%20Master%20EURECOM) (P)hilippe BENASSI
hanras [at] eurecom [dot] fr (Send an email)
USEFUL INFORMATION
​
The Post Master obtained the SecNumedu certification by the National Cybersecurity Agency of France (ANSSI)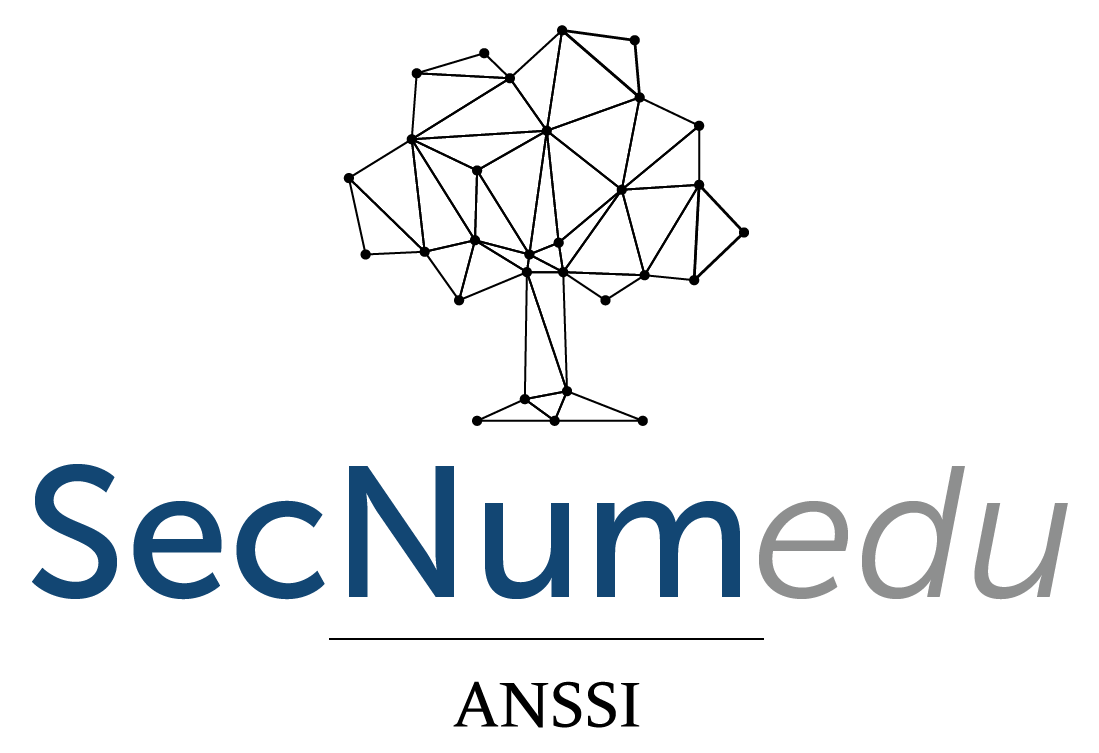 TESTIMONY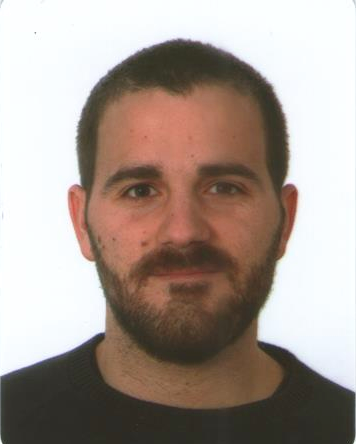 EURECOM offers a very high quality education in the hottest topics of computer science and its international environment allows you to meet and work with people from all over the world, what is an extremely recommended experience.
Moreover, EURECOM's companies network and its Security training reputation makes easy to find a relevant internship in France or abroad, having the possibility to stay in the company often, as it was my case.
It's a great opportunity to grow personally and professionally in one of the best places to live in Europe!
Jorge, Post Master's graduate - Class 2016
Software developer (Iwe Cloud)