Post Master's degree in Security in Computer Systems and Communications
The goal of the Post Master's degree is to train cutting edge professionals or researchers in the field of computer and communications security.
CONTEXT
With the fast development of computer and communication systems in our private and professional life, today have come fraud and malevolence in various forms. Attacks are routinely ranging from simple computer nuisances to cybercrime and threats to critical infrastructure. In the past decades technical means to counter these attacks have experienced a tremendous growth and the birth of entirely new fields :
the large scale use of cryptography by the general public,
software, operating system and network security,
secure Internet transactions,
security of mobile and wireless communications,
rights management and protection of multimedia content.
OBJECTIVES
The Post Master's degree offers the necessary technical knowledge for engineers responsible for designing secure systems and system administrators responsible for ensuring computer and network security within a company or a public authority.
The following security topics will be covered:
cryptography and its applications
malware detection and analysis
specific mechanisms for the protection of communications, networks and distributed computer applications
image protection and biometric techniques
COURSE CONTENT AND FACULTY MEMBERS
The Post Master's degree offers a very flexible curriculum: students can design their own tailored program by choosing classes from a list.
The curriculum provides a competitive edge thanks to a very hands-on approach: practical exercices, semester-long projects, courses taught by industrial speakers, internship in a company...
FALL SEMESTER (October-January)
SPRING SEMESTER (February-June)
Internship (July-DECEMBER)
6-month industrial internship worth 30 ECTS
The last semester is made of a 6-month internship which provides students with a cutting-edge professional experience and a competitive edge.
The internship is to be carried out in a company in France or abroad. Students work on a development project under the supervision of a professor and an industrial mentor.
Students are integrated as part of the staff and receive a monthly allowance, the amount of the allowance depends on the company and position. EURECOM provides students with an updated database of paid internship opportunities offered by its parner companies. Students can use EURECOM's platform to directly send their application to companies.
Example of companies where students did their internship: ORANGE / SAP / AMADEUS / IWE...
​
​
​TUITION FEES / SCHOLARSHIPS
6 000€ (candidates from the European Union)
12 000€
Discount for students from university partners (more info)
Financial Guide (Living costs + scholarships)
CONTACTS
Head of the Post Master
admission

[at]

eurecom [dot] fr

(Mrs )

admission

[at]

eurecom [dot] fr

(subject: Post%20Master%20EURECOM)

(Caroline HANRAS)
International Relations and Admission Manager
hanras [at] eurecom [dot] fr (Send an email)
TEMOIGNAGE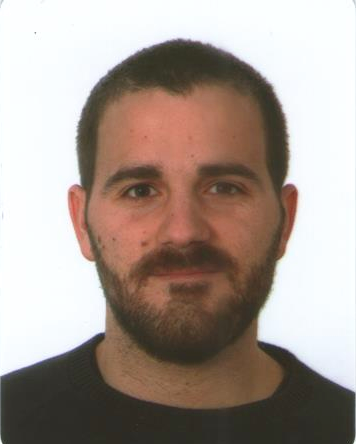 EURECOM offers a very high quality education in the hottest topics of computer science and its international environment allows you to meet and work with people from all over the world, what is an extremely recommended experience.
Moreover, EURECOM's companies network and its Security training reputation makes easy to find a relevant internship in France or abroad, having the possibility to stay in the company often, as it was my case.
It's a great opportunity to grow personally and professionally in one of the best places to live in Europe!
Jorge, Post Master's graduate - Class 2016
Software developer (Iwe Cloud)