Master of Science in Digital Security
Language of Teaching: English
Coordinator(s)
Description
The Master in Digital Security is designed for those wishing to become experts in the growing field of Digital Security in a comprehensive range of applications (System and Sotfware Security, Embedded systems Security, Forensics, Biometrics...)
Key Words: Cybersecurity, Network Security, Software Security, Watermarking, Web Technologies, Intrusion Detection, Malware Analysis, Digital Forensics
OBJECTIVES
Provide a solid background in the design and management of security in major areas of communications and computer science.
The professional training in security will be offered as a complement to an advanced program in computer networking, mobile services and imaging.
Get the skills to tackle security problems encountered in networking, distributed software applications and image processing.
The paid 6-month internship provides a cutting-edge professional experience and a future competitive asset.
ADMISSION REQUIREMENTS
To be eligible, Candidates need
Bachelor's Degree (minimum 3 years of higher education) in Computer Science, Computer Engineering, Applied Mathematics
Strong foundations in mathematics
Certified B2 level in English. No requirement are needed in French as the program is fully taught in English.
COURSE DESCRIPTION
Students need to validate a certain amount of credits per Teaching Unit each semester. Please consult the Academic Schedule and the Frequently Asked Questions for more Information about the schedule organisation.
The Master obtained the SecNumedu certification by the National Cybersecurity Agency of France (ANSSI)
SEMESTER 1 FALL (OCTOBER - JANUARY)
Computing and Communications (I)
10
T
CompArch
Computer architecture
5.00

This course presents the architecture of microprocessor-based systems, from the internals of the processors themselves to the main peripherals that surround them and make a complete computing machine, capable of running operating systems like GNU/Linux, Android, Windows, iOS...

Teaching and Learning Methods : Lectures, team-work, lab sessions, mini-conferences by industrials

Course Policies : Attendance to the lab sessions and the mini-conferences is mandatory

T
ImCod
Image & Video Compression
3.00

Because multimedia data (in particular image and video) require efficient compression techniques in order to be stored and delivered, image and video compression is a crucial element of an effective communication system.

This course covers the most popular lossless and lossy formats, introduces the key techniques used in source coding, as well as appropriate objective/subjective metrics for visual quality evaluation.

Teaching and Learning Methods: Each class includes a problem session for students to practice the material learned. This course includes a limited number of lab session hours.

Course Policies: It is mandatory to attend lab. sessions.

T
ImProc
Digital Image Processing
3.00

The course aims at providing students with a basic knowledge and practice about the use of computer algorithms to perform image processing on digital images. The two main objectives attached to Digital Image Processing (DIP) are to improve the visual quality of images and to automatically extract semantic information from visual data (e.g. object recognition).

Teaching and Learning Methods: Each session is split into two parts: 1.5-hour lecture and 1.5-hour lab.

Course Policies: It is mandatory to attend lab. sessions.

T
InfoTheo
Information theory
5.00

Since 1948, the year of publication of Shannon's landmark paper "A mathematical theory of communications", Information theory has paved the ground for the most important developments of today's information/communication world making it perhaps the most important theoretical tool to understand the fundamentals of information technologies.
Information theory studies the ultimate theoretical limits of source coding and data compression, of channel coding and reliable communications via channels, and provides the guidelines for the development of practical signal-processing and coding algorithms.
This course covers Information theory at an introductory level.
The practical implications of theoretical results presented are put in evidence through examples.
Various perspectives are given to understand every single theoretical results from a intuitive point of view, regardless of your background or study track.

Teaching and Learning Methods : Lectures, Exercise and Lab sessions (group of 2 students)

Course Policies : Attendance to Lab session is mandatory (25% of final grade).

T
NetMod
Network Modeling
5.00

The goal of this course is to teach student how to model, analyze, and optimize the performance of different Networks using simple theoretical tools. The end goal is to highlight the common underlying properties, develop a strong high-level insight on the network parameters affecting network performance, and understand how to optimize a networked system.

Each class will be a mix of some necessary theoretical tools, and their application to real-world networks. We will consider examples from modern cellular networks (e.g., offloading and load balancing), capacity planning, MAC protocols, scheduling in computing clouds and web server farms, security (e.g. virus infections), measuring large social networks like Facebook and Twitter, search engines (e.g. Google's PageRank algorithm), and many others.

Teaching and Learning Methods :Lectures, Homework, and Programming Labs (2)

T
Netw_I
Introduction to computer networking and internet
5.00

This course provides a broad overview of computer networking, covering the application layer, transport layer, network layer, and link layers.
It covers basic concepts in computer networking as well as the prominent Internet protocols.
It is intended for students who have had no previous course in computer networking.

Teaching and Learning Methods : Lectures and Lab sessions (group of 2-3 students)

Course Policies : Attendance to Lab session is mandatory.

T
OS
Operating systems
5.00

Would you like to investigate beyond the surface of Windows, MacOS, Linux, Android? Fed up with not understanding the origin of segmentation faults, why you need to eject a USB key before physically removing it, or why/how your Android system can execute Pokemon Go and Facebook at the same time? You want to delve into the details of the inner workings of the Linux kernel? Join us to discover the power of Operating Systems!

Teaching and Learning Methods : Lectures (40%), Lab sessions (40%), Project (20%)

Course Policies: Attendance to some lab and project session is mandatory

T
SoftDev
Software development methodologies
5.00

This course covers a variety of topics, all related to the use and management of a Linux operating system. In particular, the course is divided in three parts dedicated respectively to the command-line, to the Python programming language, and to maintaining, compiling, and installing applications.

Teaching and Learning Methods :

Lectures and Homework Assignments

Security (I)
10
T
SecCom
Secure communications
5.00

This course provides a broad introduction to cryptography and communication security mechanisms based on cryptography. The course covers fundamental aspects such as security evaluation criteria and the mathematical constructs underlying cryptographic primitives as well as applied aspects like the design of major encryption and hashing algorithms, details of security mechanisms relying on cryptography such as data encryption, integrity, digital signature, authentication, key management, and public-key infrastructures.

Teaching and Learning Methods : Lectures and Lab sessions

Course Policies : Attendance to Lab sessions is mandatory.

T
SysSec
System and Network Security
5.00

This course provides an introduction to practical security concepts. The goal is to understand common attacks and countermeasures in a range of topics. The course is practice oriented, it describes real attacks and countermeasures. Students will practice attacks on a dedicated server (similar to a Capture the Flag competition).

Teaching and Learning Methods :Weekly class. Some guest lectures. Homework are online challenges, on a number of topics related to the class. A first lab is organized during lecture time to bootstrap challenges.

Course Policies :Class attendance is not checked but generally required to succeed.

Fundamental in Business, Innovation and Project Management (I)
5
G
Entrep
Entrepreneurship and Capital-Venture
3.00

Students considering this elective should note that the Grading Policy has been modified significantly from that used in previous years.

This course is designed to familiarize students with the practices and underlying issues surrounding the creation of new economic activity (with or without the founding of new firms) and with the funding of such initiatives. This involves learning about the key decisions to be made by the entrepreneur and about her/his relationship with potential financiers of new ventures.

Teaching and Learning Methods: Lectures and class discussions based on articles or book excerpts.

Course Policies: Attendance at all Lecture and Tutorial sessions is mandatory.

G
GreenIT
Sustainable ICT's
3.00

This course is an introduction to sustainable development and responsible innovation, particularly in the digital domain. It provides conceptual and empirical bases for students to approach technology and innovation in their interconnections with environmental, social and political factors. Students will learn the key concepts of the field (eg sustainability, acceptability, Triple Bottom line, life cycle approach, energy efficiency) and apply them to ICTs focusing on Green-IT. Topics covered in class include: smart grids & smart metering, big data analytics, energy consumption of digital activities, product eco-design, economy of functionality.

Teaching and Learning Methods: The course is organized as a work-shop where the sessions will be held alternately by social scientists and lecturers from outside the academic field (industry, consulting, public policies). It is based on a participative pedagogy, requiring the active involvement of students, both in class (discussions, MCQ, practical work) and at home (readings, research on the Web, writing). A personal written work of knowledge formalization will be required at the end of the course.

Course coordinator: Laura Draetta (Télécom ParisTech). Guest lecturers: Alain Anglade (ADEME), Gérald Gaglio (Université Nice), Etienne Lees-Perasso (Bureau Veritas), Filip Gluszak (GridPocket), Athanase Vafeas (Technofi), Sébastien Roca (WIT), Bastien Tavner (Télécom ParisTech).

Course Policies :Class attendance is mandatory and recorded at each session.

G
Innov
Innovation & new product development
3.00

This course is designed to explain what innovation is, what are the forms and types of innovation and how works the process issuing to generation of improved or new products. It explores the frameworks and the models implied from creativity and research stimulation to development, industrialization and access to the market.

Teaching and learning methods : Mix of lectures, group works and discussions.

Nb hours: 21 heures en 7 séances de 3 heures

Cource policies: Group works

G
ManagIntro
Introduction to management
5.00

This course is like a mini-MBA (Masters' in Business Administration) and covers much of the same ground as a business school classical post-experience MBA (though not in the same depth). This is one of a triad of related courses all of which are of special interest to those intending to become managers (practically everyone!), or, eventually, owners of their own companies.

Teaching and Learning Methods: Lectures, team exercises, and presentations

Course Policies: On-time class attendance is mandatory; three unapproved absences mean exclusion.

G
Property
Intellectual property law
3.00

This course provides a solid introduction to intellectual property law from a managerial and strategic perspective taking an international and comparative approach.

The course is the study of how companies protect innovations in order to create value for the company

Teaching and Learning Methods : Lectures and cases sessions (group of 4 students)

Course Policies : Attendance to Lab session is mandatory.

G
TeamLead
Personal Development and Team Leadership
5.00

This course consists of three essential elements:

(1) 'Know yourself' - understanding the drivers of your own behavior. This is the basis of any personal development and is critical for developing effective interaction with others whether as a team member, or as a team leader.

(2) 'Working with others' - building on the self-knowledge mentioned above, this core element allows you to explore, understand, and practice ways of working with others that are both more enjoyable and more effective. This is critical given that almost everyone works as part of a team.

(3) 'What's next?' - building on both the above sections, this element helps you take the next steps in your career: setting objectives, selecting target organizations, applying for jobs, and effective interviewing.

Teaching and Learning Methods: Lectures, team exercises, and presentations

Course Policies: On-time class attendance is mandatory; three unapproved absences mean exclusion.
| Language | 1 |
| --- | --- |
| (French, or another language if the student is already fluent in French) | |
| Initiation Project (80h) | 5 |
| --- | --- |
SEMESTER 2 SPRING (FEBRUARY - JUNE)
Computing and Communications (II)
10
T
DeepLearning
Deep Learning
3.00

Deep Learning is a new approach in Machine Learning which allows to build models that have shown superior performance fora wide range of applications, in particular Computer Vision and Natural Language Processing. Thanks to the joint availability of large data corpus and affordable processing power, Deep Learning has revived the old field of Artificial Neural Networks and provoked the "Renaissance" of AI (Artificial Intelligence). The objective of this course is to provide an overview of the field of Deep Learning, starting from simple Neural Network architectures and pursuing with contemporary and state of the art practices and models. The course is organized as a combination of lectures where the theory is exposed and discussed, and hands-on sessions (labs) where experimentations are performed to practice with the theoretical concepts.

Teaching and Learning Methods : The course is composed of a combination of lectures and labs.

Course Policies : Attendance to all sessions is mandatory.

T
DigitalSystems
Digital systems, hardware - software integration
5.00

This course provides an overview of software and hardware design for smart objects. It shows how to specify, design and validate digital hardware components, how to integrate them in a microprocessor-based system, and how to drive them from the software layers.

Teaching and Learning Methods: Lectures, team-work, lab sessions. Students are provided with prototyping boards and design tools for the whole semester duration.

Course Policies: Attendance to the lab sessions is mandatory

T
MobWat
Wireless Access Technologies
3.00

This module addresses the access methods in Wireless Local Access Networks (WLAN). The basic contention and management mechanisms are detailed. Current and emerging standards of WLAN toward 5G are also presented.

Teaching and Learning Methods : Lectures and Lab sessions (group of 2 students)

Course Policies : Attendance to Lab session is mandatory.

T
NetSoft
Network Softwerization
3.00

The architectures of networks and service delivery platforms are subject to an unprecedented techno-economic transformation. This trend, often referred to as Network Softwarization, will yield significant benefits in terms of reducing expenditure and operational costs of next generation networks. The key enablers are Network Function Virtualization (NFV), Software-Defined Networking (SDN), Cloud Computing (mainly Edge Computing).

This course will cover the principle of Network Softwerization by introducing and detailing the concepts of SDN, NFV and Cloud Computing (focusing on the IaaS model and Edge Computing). Besides covering the theoretical aspects, the course will provide an overview of the enabling technologies, and how combining these concepts will allow building flexible and dynamic virtual networks tailored to services, e.g. Anything as a Service (AaaS) and Network Slicing.

Teaching and Learning methods:

- Be able to control a network using a NoS (SDN controller)

- Be able to deploy a virtual network architecture

T
ProtIOT
Iot Communication Protocols
3.00

This course covers the Low Power Wide Area Network (LPWAN) protocols dedicated to IOT. LPWAN is a technology that intends to offer Internet connectivity to a large number of objects ("Things") under very strict requirements in terms of cost, power consumption, long distance, battery life, indoor penetration, etc. This course presents two families of LPWA protocols specially developed for IOT: (i) LPWAN for unlicensed spectrum (e.g. LoRa, SigFox ...) and (ii) Cellular LPWAN for licensed spectrum (e.g. 3GPP LTE Cat. M1 or Cat. NB).

Teaching and Learning Methods: The course is organized in 4 lectures and 3 labs.

Course Policies: Labs are Mandatory (attendance + reports)

T
TraffEEc
Emission and Traffic Efficiency
3.00

(Course for Post Master ITS and International Master students only).

Intelligent transport systems are expected to bring a positive impact on the environment. Yet, a specific design and evaluation methodology will be required, especially when considering vehicles dynamics on the generated pollution. One key aspect is the need for pollution and energy consumption models that will be able to represent the positive or negative impact of urban traffic on the environment.
In this course, we will present the divers methods and models available in the critical domains of pollutant emission models, noise models, and electric or fossil energy consumption models. We will illustrate their usage in conjunction with ITS solutions on typical use cases, such as dynamic navigation and electro-mobility.

T
WebSem
An Introduction to Semantic Web technologies
3.00

The Semantic Web is an evolving extension of the World Wide Web in which the semantics of information and services on the web is defined. It derives from W3C director Sir Tim Berners-Lee's vision of the Web as a universal medium for data, information, and knowledge exchange. This course is a guided tour for a number of W3C recommendations allowing to represent (RDF/S, SKOS, OWL) and query (SPARQL) knowledge on the web as well as the underlying logical formalisms of these languages, their syntax and semantics. We will present the problems of modeling ontologies and reconciling data on the web. Finally, we will explain how to extract knowledge from textual documents using natural language processing and information extraction technologies.

Teaching and Learning Methods:Lectures and Lab sessions (group of 2 students max)

Course Policies:Attendance to Lab session is mandatory.

Security (II)
10
T
Forensics
Cyber-crime and Computer Forensics
5.00

The course is roughly divided in two separate parts. The first covers the topics of computer forensics and incident response. In particular, we discuss a number of techniques and open source tools to acquire and analyze network traces, hard disk images, Windows and Linux operating system artifacts, log files, and memory images.

The second part of the course deals with the analysis of malware and unknown binaries. Here the goal is to introduce students to the main classes of techniques used in malware analysis and reverse engineering. We cover both static techniques (ELF and PE file structures, dissasseblers and decompilers, data and control flow analysis, abstract interpretation, ...) and dynamic techniques (sandboxing, library and syscall traces, dynamic instrumentation, debugging, taint analysis, unpacking,...). We will use mostly open source tools, with the exception of IDA Pro.

Teaching and Learning Methods : Lectures and Homework Assignment

T
HWSec
Hardware Security
3.00

This course offers a survey of several well-known attacks targeting specific weaknesses of hardware (microprocessors, dedicated hardware cryptographic accelerators...) For each of them the conditions of success are explained and some countermeasures are proposed.

Teaching and Learning Methods : Lectures, lab sessions

Course Policies : Attendance to the lab sessions is mandatory

T
ImSecu
Imaging Security
3.00

Image & Video processing is part of many applications related to security: digital watermarking, steganography, image forensics, biometrics, and video surveillance.

Digital Watermarking allows owners or providers to hide an invisible and robust message inside a digital Multimedia document, mainly for security purposes such as owner or content authentication. There is a complex trade-off between the different parameters : capacity, visibility and robustness.
Steganographyis the art and science of writing hidden messages (in a picture or a video) in such a way that no-one apart from the sender and intended recipient even realizes there is a hidden message.
Image Forensics includes two main objectives: (1) To determine through which data acquisition device a given image is generated; (2) To determine whether a given image has undergone any form of modification or processing.
Biometrics: The security fields uses three different types of authentication : something you know, something you have, ore something you are : a biometric. Common physical biometrics includes fingerprints, hand geometry ; and retina, iris or facial characteristics. Behavioural characters include signature, voice. Ultimately, the technologies could find their strongest role as intertwined and complementary pieces of a multifactor authentication system. In the future biometrics is seen playing a key role in enhancing security, residing in smart cards and supporting personalized Web e-commerce services. Personalization through person authentication is also very appealing in the consumer product area. This course will focus on enabling technologies for Biometrics, with a particular emphasis on person verification and authentication based on or widely using image/video processing.
Video surveillance is the monitoring of the behavior, activities, or other changing information, usually of people for the purpose of influencing, managing, directing, or protecting. By default, for a better scene understanding, automatic image processing tools are used between acquisition/transmission and visualization or storage

Teaching and Learning Methods: Ce cours comporte un nombre limité de Travaux Pratiques et Travaux Dirigés.

Course Policies: Les TPs sont obligatoires.

T
SecAppli
Security applications in networking and distributed systems
3.00

This course presents the main applications of secure communication mechanisms in the area of computer networks and distributed systems. The course covers network security approaches based on firewalls, cryptographic security protocol suites designed for the data exchange and network control components of Internet, wireless security protocols, and security solutions for mobile network architectures.

Teaching and Learning Methods : Lectures and Lab sessions

Course Policies : Attendance to Lab sessions is mandatory.

Fundamental in Business, Innovation and Project Management (II)
5
G
Business
Business Simulation
5.00

In the Business Simulation course, students, in groups of four to six, will manage a virtual company as an aid to learning, by doing, about the practical aspects of running a company in a dynamic international environment. The course will be provided in a compact blended learning environment.

Teaching and Learning Methods:

Uniquely at Eurecom, this course will be delivered in a blended learning environment. That is, only half of the learning will take place in the classroom at fixed times each week. The other half of the course will be undertaken online at times, and places, suitable for the individual student teams, provided that the required tasks (usually a decision set) is completed within the defined week timeframe.

Research has shown that the best learning experience from the business simulation is over a concentrated timeframe. Therefore, this course, of the standard 42 hours effective learning time for a 5-credit program, will be completed over seven weeks elapsed time (rather than the standard 14 weeks). Some students may find this helpful; freeing up time towards the end of the semester to work on projects in other courses.

During the course, following initial briefings, student teams will each take up to 12 sets of business decisions; each decision set representing one quarter of a business year. Decisions are entered online before a predefined cutoff date and time. These decision sets drive the simulation, the results being provided online. During the seven classroom sessions, instructors will be available, face-to-face, to answer questions and provide support. Between the classroom sessions, instructors are available online (asynchronously, and, at pre-agreed times, live), as are a range of online support materials, including videos and guides.

Teaching will combine classroom and video-based instruction, guidance, and support, with additional online materials and individual support helping students, at their own time and pace, to master the technical and practical aspects of the simulation.

Course Policies:

Active participation is required from each student. The grading system is continuous (see below) and is on both team and individual results. On-time attendance at entire classroom sessions is mandatory and will be recorded. Unapproved absences may result in expulsion. Individual student participation during the online sessions will be monitored by the teams themselves. Peer reviews are part of the evaluation process. In the final classroom session, each team, involving each individual student, will present their results to the class and to assessors.

G
Law
General introduction to law : contracts, setting up a business
3.00

This course provides a solid introduction to European Business law from a managerial and strategic perspective taking an international and comparative approach.The course is the study of how companies manage legal perspectives in order to create value for the company through corporate and contract issues.The course will focus on the main laws that regulate various aspects of establishing and running a business within the European Union.

Teaching and Learning Methods :

Goals:

- To acquire basic legal knowledge in European Business law

- To have an overview of the company set up process

- To learn about the majors principles of contract law

With cases, materials and theoretical approach

Course Policies : Course lectures

Adversary style debates

Case Studies

G
ProjMan
Project management
5.00

The project oriented approach is considered in leading companies as an efficient method to manage both market and client oriented deliverables (i.e. products and services) as well as investments. In order to better manage and control projects, enterprises often evolve from a "Functional organisation" into a "Matrix organisation", in which a new breed of leaders appears: Project Managers. The Project Management Profession becomes a key element in the new and global enterprise model.
The EURECOM Global Project Management class aims at introducing the different Project Management concepts and techniques, mixing "main tent" presentation of key topics and hands-on case studies for each student to experience team dynamics and managing sample projects.

Teaching and Learning Methods include Lectures (all attendees) and Case Study sessions (in groups).
A case study in the technology domain will be performed during the course, from session to session. The main purpose of this case study is to illustrate, use and get familiar with the different Project Management methods and techniques introduced during the lectures. The case study may require some work between the class sessions. Students will present their work to the whole class for the purpose of sharing and obtaining feed-back. In order to optimize the effectiveness of each session, the students will be expected to keep the topics addressed in earlier sessions fresh in their mind, prepare for the case study, and actively participate through questions and presentation of the results of the case study.

Course Policies: Attendance is Mandatory for Both Lectures and Case Study sessions.
Non-attendance would need to be justified by serious reasons and limited to a maximum of 2.
Active participation in the Case Study sessions is expected.

G
SATT
Sociological Approaches of Telecom Technologies
3.00

Contemporary works in the sociology of Technology offer numerous critics of the classical divide between technical and social features. It has been shown that the success or failure of technical innovations rests on their propensity to merge with various organizational and interactional features. This course aims at providing students with a precise understanding of different combinations between technologies and conversational features. Various case studies of technologies in use will be examined, either in professional or ordinary or in mundane contexts. Drawing from those studies, the course provide several methodological discussions, with a strong focus on observation of social conduct in natural settings and the use of audio or video recordings in social science.

Teaching and Learning Methods : Lectures , written and oral presentations and discussions, readings

Course Policies : On-time attendance is mandatory
| Language | 1 |
| --- | --- |
| (French, or another language if the student is already fluent in French) | |
| Semester project (100h) | 6 |
| --- | --- |
| Supervised Semester Projects are based on real-case studies of industrial relevance. They combine a blend of theoretical and practical work (developing new prototypes and tools, testing new technologies, assessing current systems and solutions…). Students can work individually or in group of 2. The expected workload is 100hours of individual work per semester. A defense is organized at the end of each semester. | |
SEMESTER 3 FALL (OCTOBER - FEBRUARY)
Security III
10
T
BigSec
Security and privacy for Big Data and Cloud
3.00

The goal of this course is to equip students with security and privacy technologies for the Big Data and the cloud computing paradigm. Students will discover the latest advances in privacy and security technologies and will understand their limitations as well.

Teaching and Learning Methods : To be determined

Course Policies : To be determined

T
MobiSec
Mobile Systems and Smartphone Security
5.00

This course will discuss all relevant aspects related to mobile systems security. Mobile devices have been revolutionized users' lives, and more than two billions mobile devices have been sold to date. Unfortunately, these devices, their operating systems, and the applications running on them are affected by security and privacy concerns. This course will be hands-on and will cover topics such as the mobile ecosystem, the design and architecture of mobile operating systems, rooting and jailbreaking, application analysis, malware reverse engineering, malware detection, vulnerability assessment, automatic static and dynamic analysis, and exploitation and mitigation techniques. While this course will mostly focus on Google's Android OS (its open nature makes it possible to have more interesting exercises and projects), it will also cover technical details about Apple's iOS as well.

Teaching and Learning Methods : Lectures , labs, and homework assignments.

Course Policies : Class and lab attendance is not checked but generally required to succeed.

T
WiSec
Wireless Security
3.00

Wireless communications are pervasive and have been used for a century. They are used in a very large set of security applications (communications by security forces, car key remote, alarm system, access control, drone command and control, surveillance devices) . However, day to day applications also require to be protected for privacy and personal security, such as WiFi or mobile communications (2G/3G/4G). At the same a number of challenges are present in wireless communications security, for example, messages are broadcasted, making it possible to intercept them without being noticed. Wireless signals are subject to jamming, making them unavailable.

This course will give a large perspective of the fundamental challenges in securing wireless communications, from the physical layer, modulations to the application protocols. A special focus will be put on practice with hands on exercises (using software defined radios and WiFi dongles).

Teaching and Learning Methods : Course is composed of lectures, Labs and small projects with final presentation.

Course Policies : Class attendance, labs and projects mandatory.

Fundamental in Business, Innovation and Project Management (III)
5
G
Entrep
Entrepreneurship and Capital-Venture
3.00

Students considering this elective should note that the Grading Policy has been modified significantly from that used in previous years.

This course is designed to familiarize students with the practices and underlying issues surrounding the creation of new economic activity (with or without the founding of new firms) and with the funding of such initiatives. This involves learning about the key decisions to be made by the entrepreneur and about her/his relationship with potential financiers of new ventures.

Teaching and Learning Methods: Lectures and class discussions based on articles or book excerpts.

Course Policies: Attendance at all Lecture and Tutorial sessions is mandatory.

G
GreenIT
Sustainable ICT's
3.00

This course is an introduction to sustainable development and responsible innovation, particularly in the digital domain. It provides conceptual and empirical bases for students to approach technology and innovation in their interconnections with environmental, social and political factors. Students will learn the key concepts of the field (eg sustainability, acceptability, Triple Bottom line, life cycle approach, energy efficiency) and apply them to ICTs focusing on Green-IT. Topics covered in class include: smart grids & smart metering, big data analytics, energy consumption of digital activities, product eco-design, economy of functionality.

Teaching and Learning Methods: The course is organized as a work-shop where the sessions will be held alternately by social scientists and lecturers from outside the academic field (industry, consulting, public policies). It is based on a participative pedagogy, requiring the active involvement of students, both in class (discussions, MCQ, practical work) and at home (readings, research on the Web, writing). A personal written work of knowledge formalization will be required at the end of the course.

Course coordinator: Laura Draetta (Télécom ParisTech). Guest lecturers: Alain Anglade (ADEME), Gérald Gaglio (Université Nice), Etienne Lees-Perasso (Bureau Veritas), Filip Gluszak (GridPocket), Athanase Vafeas (Technofi), Sébastien Roca (WIT), Bastien Tavner (Télécom ParisTech).

Course Policies :Class attendance is mandatory and recorded at each session.

G
Innov
Innovation & new product development
3.00

This course is designed to explain what innovation is, what are the forms and types of innovation and how works the process issuing to generation of improved or new products. It explores the frameworks and the models implied from creativity and research stimulation to development, industrialization and access to the market.

Teaching and learning methods : Mix of lectures, group works and discussions.

Nb hours: 21 heures en 7 séances de 3 heures

Cource policies: Group works

G
ManagIntro
Introduction to management
5.00

This course is like a mini-MBA (Masters' in Business Administration) and covers much of the same ground as a business school classical post-experience MBA (though not in the same depth). This is one of a triad of related courses all of which are of special interest to those intending to become managers (practically everyone!), or, eventually, owners of their own companies.

Teaching and Learning Methods: Lectures, team exercises, and presentations

Course Policies: On-time class attendance is mandatory; three unapproved absences mean exclusion.

G
Property
Intellectual property law
3.00

This course provides a solid introduction to intellectual property law from a managerial and strategic perspective taking an international and comparative approach.

The course is the study of how companies protect innovations in order to create value for the company

Teaching and Learning Methods : Lectures and cases sessions (group of 4 students)

Course Policies : Attendance to Lab session is mandatory.

G
TeamLead
Personal Development and Team Leadership
5.00

This course consists of three essential elements:

(1) 'Know yourself' - understanding the drivers of your own behavior. This is the basis of any personal development and is critical for developing effective interaction with others whether as a team member, or as a team leader.

(2) 'Working with others' - building on the self-knowledge mentioned above, this core element allows you to explore, understand, and practice ways of working with others that are both more enjoyable and more effective. This is critical given that almost everyone works as part of a team.

(3) 'What's next?' - building on both the above sections, this element helps you take the next steps in your career: setting objectives, selecting target organizations, applying for jobs, and effective interviewing.

Teaching and Learning Methods: Lectures, team exercises, and presentations

Course Policies: On-time class attendance is mandatory; three unapproved absences mean exclusion.

Data Science and Networking
5
T
Clouds
Distributed Systems and Cloud Computing
5.00

The goal of this course is to provide a comprehensive view on recent topics and trends in distributed systems and cloud computing. We will discuss the software techniques employed to construct and program reliable, highly-scalable systems. We will also cover architecture design of modern datacenters and virtualization techniques that constitute a central topic of the cloud computing paradigm. The course is complemented by a number of lab sessions to get hands-on experience with Hadoop and the design of scalable algorithms with MapReduce.

Teaching and Learning Methods: Lectures and Lab sessions (group of 2 students)

Course Policies: Attendance to Lab session is mandatory.

T
EmSim
Emulation and simulation methodologies
3.00

(Course for Post Master and International Masters students only).

This module teaches the fundamentals of simulation and emulation methodologies providing guidance on how to design a performance evaluation campaign, set up a test scenario, select the appropriate models, level of granularity, metrics for statistical correctness, and discuss the differences between simulation and emulation platforms and how to use them for accurate performance evaluation of communications for ITS.

Teaching and Learning Methods : Lectures and Lab sessions (group of 2 students)

Course Policies : Attendance to Lab session is mandatory.

T
InfoTheo
Information theory
5.00

Since 1948, the year of publication of Shannon's landmark paper "A mathematical theory of communications", Information theory has paved the ground for the most important developments of today's information/communication world making it perhaps the most important theoretical tool to understand the fundamentals of information technologies.
Information theory studies the ultimate theoretical limits of source coding and data compression, of channel coding and reliable communications via channels, and provides the guidelines for the development of practical signal-processing and coding algorithms.
This course covers Information theory at an introductory level.
The practical implications of theoretical results presented are put in evidence through examples.
Various perspectives are given to understand every single theoretical results from a intuitive point of view, regardless of your background or study track.

Teaching and Learning Methods : Lectures, Exercise and Lab sessions (group of 2 students)

Course Policies : Attendance to Lab session is mandatory (25% of final grade).

T
MALIS
Machine Learning and Intelligent System
5.00

The objective of this course is to give students a solid background in Machine Learning (ML) techniques. ML techniques are used to build efficient models for problems for which an optimal solution is unknown. This course will introduce the basic theories of Machine Learning, together with the most common families of classifiers and predictors. It will identify the basic ideas underlying the mechanism of learning, and will specify the practical problems that are encountered when applying these techniques, optimization, overfitting, validation, together with possible solutions to manage those difficulties.

Teaching and Learning Methods : Lectures and Lab sessions (groups of 1 or 2 students)

Course Policies : Attendance to Lab sessions is mandatory.

T
MobMod
Mobility Modeling
3.00

(Course for Post Master and International Master students only).

The module teaches the state-of-the art of the modeling techniques for vehicular mobility. The objectives are first to describe the challenges of close-to-reality modeling of vehicular mobility, illustrate the impact of mobility on communication and networking, as well as the benefit of close-to-reality of vehicular mobility modeling to design efficient ITS applications.

Teaching and Learning Methods : Lectures and Lab sessions (group of 2 students)

Course Policies :

Attendance to Lab session is mandatory.

T
MobServ
Mobile application and services
5.00

This course presents the three main mobile platforms and their ecosystems, namely Android, iOS, and PhoneGap/WebOS. It explores emerging technologies and tools used to design and implement feature-rich mobile applications for smartphones and tablets taking into account both the technical constraints relative to storage capacity, processing capacity, display screen, communication interfaces, and the user interface, context and profile.

Teaching and Learning Methods : Lectures, Lab sessions (group of 2 students), and a challenge project ( group of up 2 4 students).

Course Policies : Attendance to Lab session is mandatory.




T
MobSys
Mobile communication systems
5.00

This course presents a series of mobile systems in their entirety to synthetize the knowledge gained in more fundamental courses. It explores current and emerging standards and follows the evolution of various mobile services.

Teaching and Learning Methods : Lectures and Lab sessions (group of 2 students)

Course Policies : Attendance to Lab session is mandatory.

T
NetMod
Network Modeling
5.00

The goal of this course is to teach student how to model, analyze, and optimize the performance of different Networks using simple theoretical tools. The end goal is to highlight the common underlying properties, develop a strong high-level insight on the network parameters affecting network performance, and understand how to optimize a networked system.

Each class will be a mix of some necessary theoretical tools, and their application to real-world networks. We will consider examples from modern cellular networks (e.g., offloading and load balancing), capacity planning, MAC protocols, scheduling in computing clouds and web server farms, security (e.g. virus infections), measuring large social networks like Facebook and Twitter, search engines (e.g. Google's PageRank algorithm), and many others.

Teaching and Learning Methods :Lectures, Homework, and Programming Labs (2)

T
Stat
Introduction to Statistics
3.00

This course is an introduction to statistics. The goal is to equip students with fundamentals in statistics in order to apply this knowledge in solving practical engineering problems. The students will be taught different statistical methods and should be able to make meaningful inferences on relevant datasets.

Teaching and Learning Methods: The course is comprised of lectures, exercises and laboratory sessions.

Course Policies: Attendance to exercises and lab sessions is mandatory.

T
WebInt
Interaction Design and Development of Modern Web Applications
3.00

Human-computer interaction (HCI) is the study of interaction between people (users) and computers, as the intersection of computer science, behavioral sciences, design and several other fields of study. This course aims to provide the basic concepts of user centered design when developing web applications. It will offer a deep dive presentation of modern web technologies: HTML5, CSS3 and Javascript. Finally, this course will provide techniques for evaluating user interfaces.

Teaching and Learning Methods:Lectures and Lab sessions (group of 2-3 students)

Course Policies: Attendance to Lab session is mandatory.
Language

1

(French, or another language if the student is already fluent in French)
| Semester Project | 6 |
| --- | --- |
| Please see description of the Project above (Semester 2). (100h) | |
SEMESTER 4 SPRING (FEBRUARY - AUGUST)
RESEARCH / INDUSTRIAL INTERNSHIP (Paid)

The internship is to be carried out in a company or lab in France or abroad. It allows students to get a hands-on experience and ease their entry into the job market.

Students work on a research/development project under the supervision of a professor and an industrial mentor. Students are integrated as part of the staff and receive a monthly allowance, the amount of the allowance depends on the company and position.

EURECOM helps students find an internship by providing an updated database of paid internship opportunities offered by companies.

30 ECTS
​
​FEES
The fees for the whole program (2 years) is:
ADMISSION CONTACT
International Rel. & Admission Manager
admission [at] eurecom [dot] fr (subject: International%20Master%20in%20Digital%20Security) (Send an email)
KEY FACTS
Semester's projects, internship, graduation prospects
The Master obtained the SecNumedu certification by the National Cybersecurity Agency of France (ANSSI)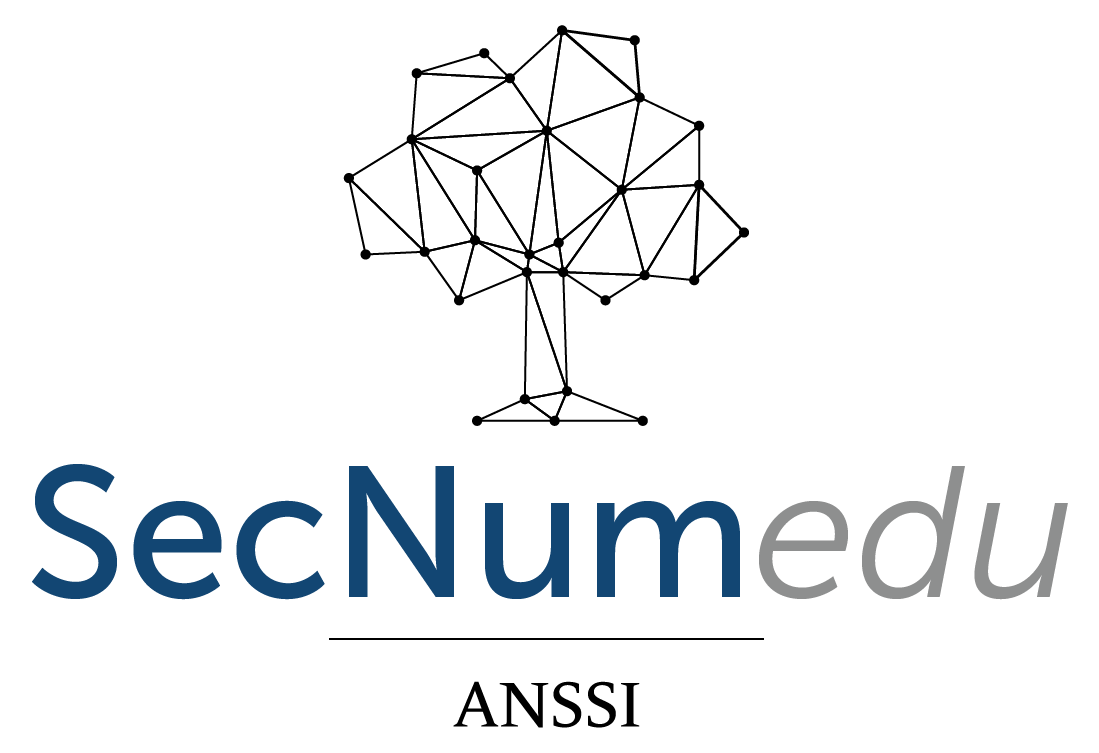 HIGHLIGHTS
​
TESTIMONY

I had a very memorable stay at EURECOM. We got a personal treatment from both, faculty and the administrative staff. I'm really grateful for that.
The first thing I noticed at EURECOM was such a colourful multicultural environment. That gives a knowhow about the world, a huge international platform for knowledge sharing. Regarding academics, the course content was updated. We were given a wide knowledge about many latest technologies. All the courses were very well designed and practically oriented.
Towards the end of my studies, I joined Hitachi's ICTL lab as a final semester intern. My work at Hitachi was closely related to EURECOM's research activities. I believe, EURECOM's industry oriented curriculum helped me a lot to mould my profile in accordance with the current job market requirements. Currently I'm working as a Software Consultant at Amadeus, which is the world's largest transaction processor for the global travel and tourism industry. EURECOM's alumni are truly global and widespread. Today, at this point of my career, I firmly believe EURECOM played a major role in my achievements and continues to give its students an edge in today's competitive job scenario. I thank EURECOM for the foundation and confidence it provided.

Thanks and Regards,
Vineet KUMAR