First job & openings
Graduates: What have they become ?
Combining close business relations with companies, research excellence and an international outlook, EURECOM provides students coming from major European schools their final engineering education in communication systems.
Each year, EURECOM conducts a «1st employment» survey with the post-graduate students of the previous year to identify the market sectors they chose to start their careers.
Even if institutions of higher learning sometimes have the reputation of training research and development engineers, recent studies with former students show that they choose to develop their professional skills in various fields.
Apart from the telecommunications industry and operators, they also selected computer manufacturers and software publishers to work not only as R&D engineers, but also as consultants or project managers.
Various occupations relating to services, applications, even activities such as banking or insurance, are becoming part of the new information society and attracting more and more young engineers.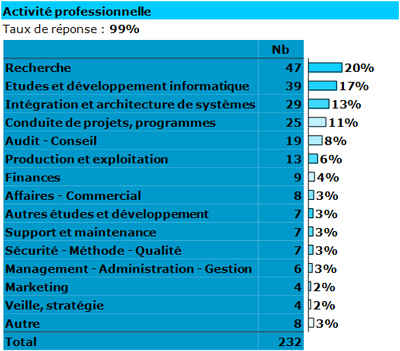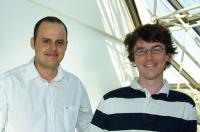 Pierrick Francois, Team Leader of Car solutions, and Vincent Rigal, Team Leader of Maritime & Insurance Solutions within Amadeus Company (Sophia Antipolis)